LinkedIn is a social media platform that can help you find your next job. With over 700 million users, it's a powerful tool for job seekers. In this guide, we'll show you how to optimize your profile, connect with potential employers, and use LinkedIn to find your dream job.
Set Yourself Up for Success
LinkedIN came up with a useful step-by-step guide for  finding a job on their platform. (see below). Some of the steps seem pretty obvious, such as "update your current location" and "and add a recent profile photo." However, you wouldn't believe how many people fail to mention they've moved to another state during the pandemic and use a photo from a vacation as their profile picture. According to LinkedIn, Having a professional headshot photo can result in 21x more profile views- that's a lot more views, considering how many jobs you're applying for these days!
LinkedIN Checklist of Best Practices for Finding a Job
These are the steps to finding the right job. Use this checklist to land your next opportunity
Find the right job
Search for relevant jobs on LinkedIn
Set up job alerts to ensure you're receiving relevant job notifications for your job preferences
Apply and prepare for the job
Upload a default resume to save up to four additional resume options for different job descriptions
Use the Interview Preparation feature
Update your LinkedIn profile
Add a recent profile photo
(Having a professional photo can result in 21x more profile views)
Update your current location
Update your education information
Add contact information
Make your profile stand out
Update the summary on your profile
Enable the #OpenToWork feature
(Members with an OpenToWork photo frame are on average receiving 40% more InMails from recruiters)
Ask connections to endorse your skills
Ask your connections for recommendations
Take Skill Assessments to validate your skills and receive a badge to show your proficiency
Expand your professional network
Connect with similar professionals
Explore topics and conversations of interest in LinkedIn Groups
Request a referral
Contact the job poster
Follow the company's LinkedIn page
Engage with the company's content
The Fate of Your "Easy Apply" Application
You've followed the LinkedIN best practices checklist, and started applying to jobs. Chances are you are hitting "Easy Apply" multiple times a day and wondering what happens next. Well, there's good and bad news about the fate of your application when it comes to "Easy Apply."

Bad News
While "Easy Apply" is, as the name states, "easy," it's actually more difficult to get noticed by a recruiter using "Easy Apply" than if you apply directly on the company's job board. Before recruiters or employers see your full profile or resume, they only see a small snippet of your summary, and that's only IF they choose you out of the hundreds of other candidates.

Good News
Your LinkedIn profile IS your resume and calling card. If you have a kick-ass profile, with a professional headshot and strong headline, the chances your application will get downloaded are much higher! You can also use "Easy Apply" as a guide to open jobs rather than an application method. Contact the recruiter or hiring manager directly; the chances your profile will get viewed are significantly higher. Don't see anyone from the hiring team listed? Go to the company's website directly and apply there.
Getting in the Door
What do recruiters/employers actually see when you hit "Easy Apply"? They see your picture, name, location and headline. This is the ONLY information that potential employers are seeing, and using to decide if they want to scroll further.
Get a Professional Headshot
If you don't have a picture, you are probably not getting a response. If your picture has a cute puppy in it, you are probably not getting a response. Use a professional headshot! This is your one and only chance to make a first impression. Show potential employers that you are a professional and serious individual who they would want to hire.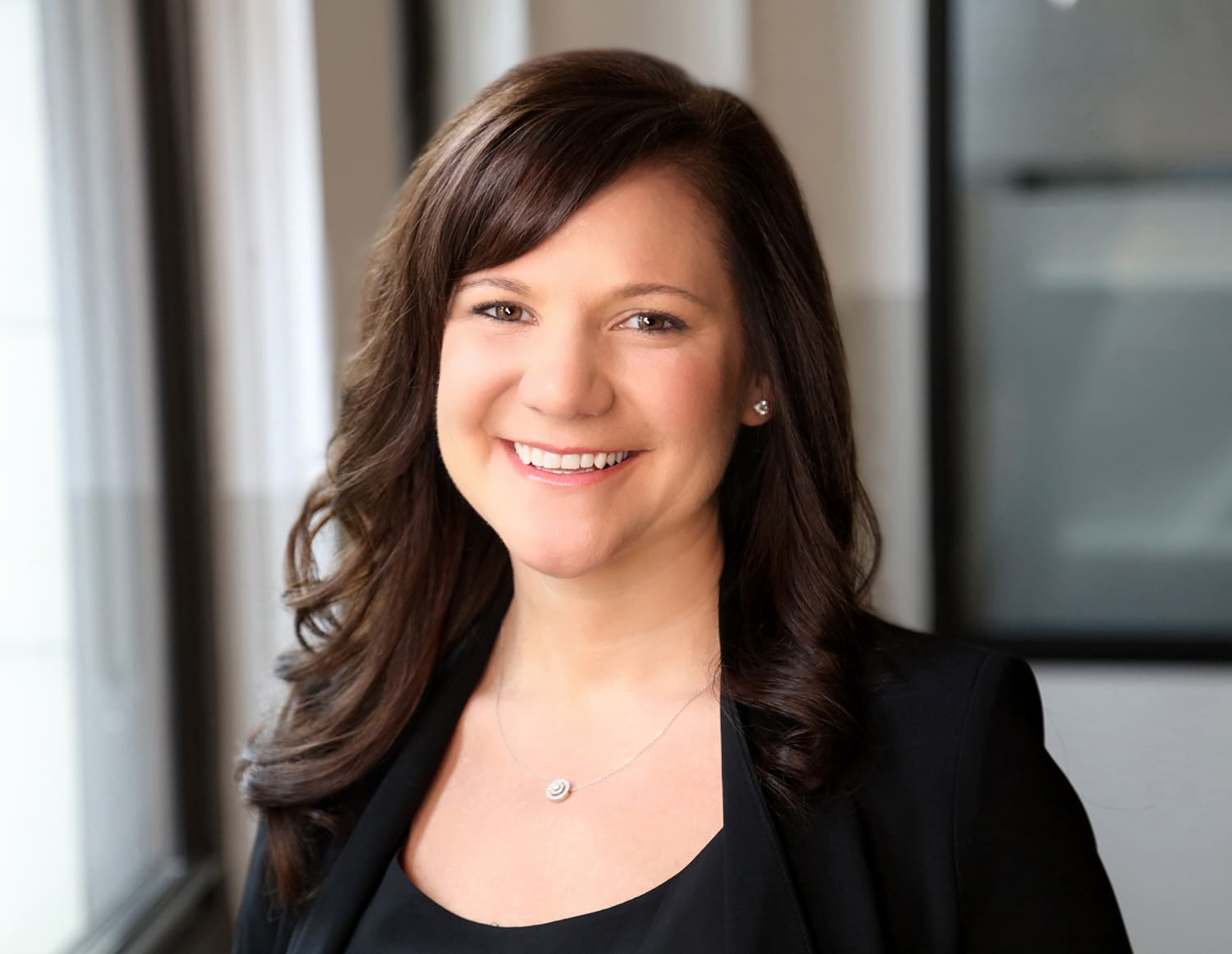 Write the Correct Headline
Your headline should be the job title you want, or the job title you are applying for. It should also fit into 30 characters. This is a MUST because the headline is truncated to 30 characters. You don't want the first thing your future employer sees to be "Currently looking for a new role…" or "Unemployed student seeking…." Make it short and sweet and to the point.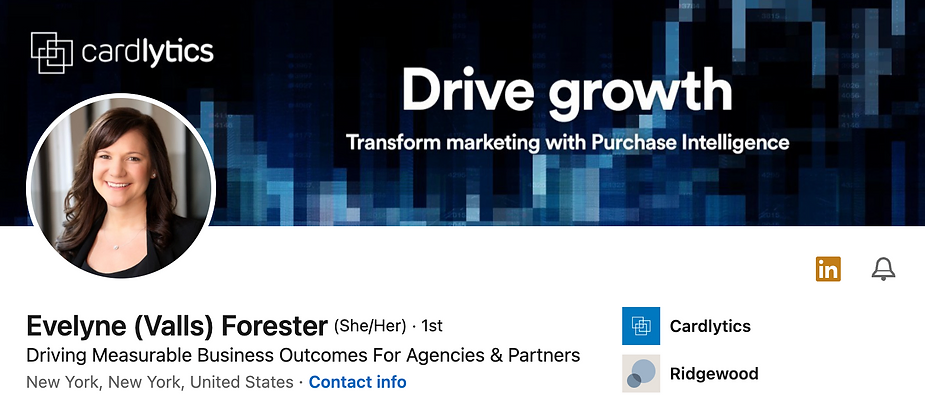 Jazz Up Your Profile
If you are one of the chosen applicants after the initial summary scan, the recruiter/employer will then look at your profile before deciding if they want to hit the "Save to PDF" button. Your profile needs to be as good as your resume, plus added bells and whistles. Add publications you've written, include links to portfolios, highlight articles you were mentioned in, basically add everything and anything that will show employers why you are a rock-star.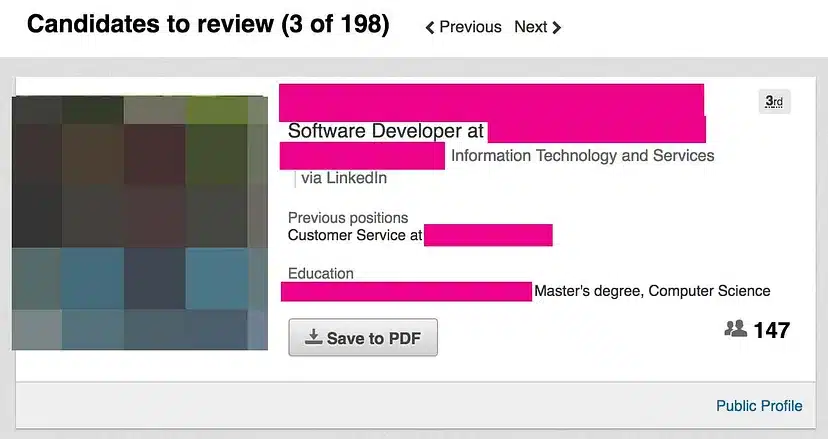 Keywords are Key
Your profile must include relevant keywords that match the job description. Use variations of filter keywords in your profile summary and job descriptions. Include programs you've worked with technologies that you know how to use in the skill set section. Your previous job titles should be relevant to jobs you are applying for. No one is going to hire a marketing director who doesn't have "marketing" in one of their previous titles.
Building your Network
Connect with people in your industry, former colleagues, and alumni from your school. Join relevant groups and participate in discussions to expand your reach and visibility. Don't be afraid to reach out to people for informational interviews or to ask for referrals. The more connections you have, the more opportunities you'll have to find your dream job.
Leverage LinkedIn Groups and Content
Another way to use LinkedIn to find your dream job is to join relevant groups and engage with their content. This will help you connect with like-minded professionals in your industry and stay up-to-date on industry news and trends. You can also share your own content and insights to establish yourself as a thought leader in your field. This can help you attract the attention of recruiters and potential employers who are looking for candidates with your expertise. Just be sure to stay active and engaged in the groups you join to get the most out of this strategy.
"Easy Apply" Takeaways
Get a professional headshot
Tailor your headline to fit 30 characters
Scan your profile to make sure it includes relevant keywords for the jobs you want
Include as many accomplishments, publications, links to portfolios, etc. as possible in your profile
Network as much as possible
Use "Easy Apply" as a guide for open jobs and then apply directly on the company site or reach out to the job poster/ hiring manager