What is the most important tool you have at your fingertips to launch your acting career or take it to the next level?
Looks? Passion? Talent? Training? Reel? Connections?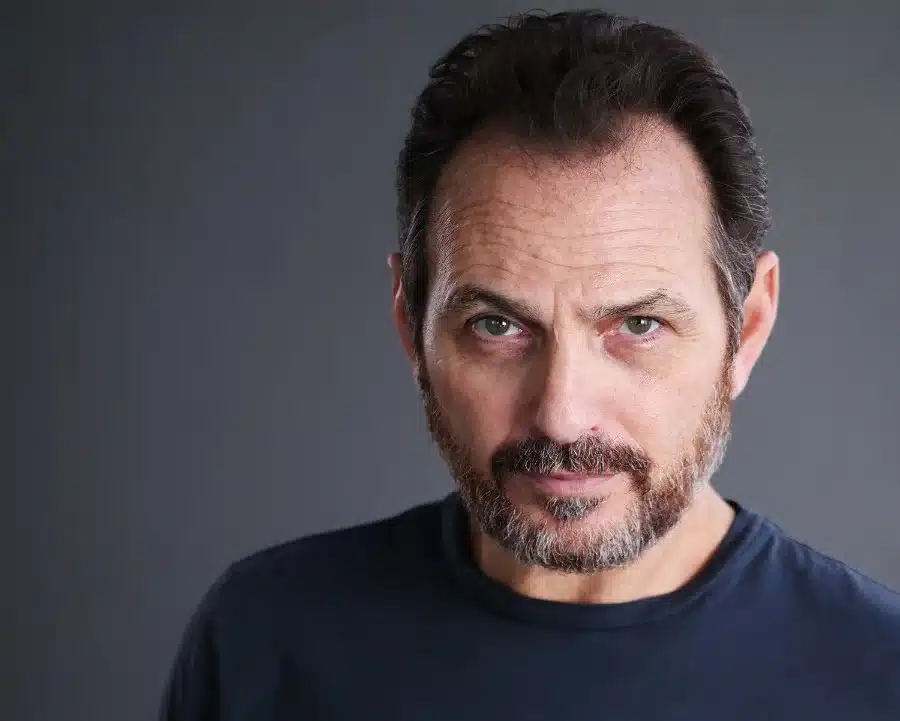 There are over 42,000 actors in the United States, with an average age of 38.9 years, earning an average annual salary of $45,921, which is $9,603 less than the average national salary of $55,524. Yet, actors stay in the industry for the love of the work and the calling of their dreams to make it as professional working actors.
Your acting headshots are the most important tool! It's the key that opens the door to auditions. Your professional actor headshots are the only thing standing between you and the audition that books you that life-changing role. Your headshots must tell casting directors precisely who you are and what roles you can play.
THE HEADSHOT
Any photographer can take a nice picture of you, but your goal isn't to get a nice picture. Your primary objective is to get casting directors to look at your acting headshots and see you as the only actor for the role they are casting.
You want a professional photographer who knows what kinds of headshots get casting directors' attention because he has been both an actor and producer in the industry. You want the best actor headshot photographer like Lev Gorn who has over 20 years of experience in the entertainment industry.
Aside from acting in Emmy-Award winning television shows like "The Wire" and "The Americans", NYC-based Lev Gorn has also helped cast numerous film projects, including his own productions. You want to hire the best headshot photographer in NYC. A photographer who will get you a headshot that will get you auditions. It's black and white. You either get auditions or you don't. If you don't get auditions, then you are just a person with a mediocre headshot who talks about not getting auditions.

YOU CAN FIX THIS TODAY…
You must get powerful headshots that cover your acting range and tell casting directors precisely who you are and what roles you can play. Your acting headshot has to jump off the page. Your headshot has to stop that casting director in their tracks so you can get that audition. You want the best actor headshots in NYC.
THE PRE-AUDITION…
If casting directors have a pre-audition process they follow before they even launch the first audition, you must have your pre-audition process, too.
Your task is to make it easier for casting directors by giving them what they want, at the least time, effort for them. Think of this from their perspective.
What do casting directors do during pre-audition? They break down the scripts and identify specific roles for casting.
Then, they notify agents or online casting services for open auditions to cast the net for the specific character types they want. Their goal is to fill the roles they have identified as quickly and efficiently as possible.
Agents follow up with their clients' headshots, resumes, and reels. Casting directors first look at the actors' headshots. If the actor headshots interest them, they will review their resumes and the demo reels.
HOW DO YOU PREPARE…
Prepare your tools – the headshots, resumes, and demo reels that match the roles. If you don't have an agent yet, submit them yourself to open auditions.
Your life as a professional actor is a never-ending pre-audition. As you work on your craft, you must work on your marketing tools regularly. In business parlance, you should be preparing your supply to meet their demand.

PREPARE WELL…
IF you get the audition, you must blow them away with your work. Don't be the product that promised much in the advertising and disappointed the customer after purchase. But the only way you will get to do this, is if your acting headshot gets you auditions. It's as simple as that.
Only 2% of actors make a regular living. Don't be the other 98% who don't make it because of lack of preparation and discipline. Treat every audition as an it's-now-or-never opportunity to succeed as an actor, never leaving anything to chance. The only thing you have control over is your preparation and your headshot.
MASTER YOUR LINES…
This should be obvious, but many actors think they know the lines and will wing it at the audition if they forget, but they end up stumbling over the lines and ruining their chances.
Learn your lines cold – you'll boost your confidence and sharpen your performance. If you don't, you're opening yourself up for audition anxiety and a bad performance.

MAKE IT EASY FOR THEM TO BOOK YOU…
If you work on the role night and day you'll feel more confident and powerful in the audition.
Often, the casting director will ask you to do it again in a different way. Understand that they may have a different perception of how the character should be played. This is not necessarily a negative judgment of your performance. They may also be looking for your ability to adapt, take direction, and use your imagination to quickly connect.
Realize that the best casting directors want you to kick ass. It will save them a lot of time, effort, and resources when they've already found you for the role they need to cast! If you do this, you'll shine and likely book the role. If you don't, you won't.
Your headshot gets the audition.
Your talent and professionalism book the job.