What is the best backdrop for headshots? The answer is different for each individual and situation. Here's what to look for in a backdrop.

Do you want people to remember how unique your headshot is? Do you want to put a twist on your resume or portfolio that stands out from the crowd? Do you want a good first impression with your future employers? Whether you're in corporate, media, or medicine, the secret is in optimizing your headshot with the right background. Your background makes all the difference in whether your picture stands out, melts into the background, or is altogether unrecognizable. So how do you know what background will showcase your headshot the best? Read on to learn the criteria in choosing the best backdrop for headshots here.
But First, What Are Your Options?
Different backdrops will create different looks, so it is important to select one that is appropriate for the style you want to achieve.
For example, a white wall is a classic choice that works well for a variety of styles. Outdoor backdrops are great for a more natural look. A studio backdrop can give you control over the lighting and the background. And a textured one is a fun option that can add visual interest to your headshot NYC. It all depends on your career.
So What Are the Best Backdrop for Headshots Based on Your Career?
Since backdrops are not a one-size-fits-all kind of photo, below are specific standards based on different industries.
Corporate Headshot Backdrops
When selecting the best backdrop for corporate headshots, it is important to consider the message that you want to convey. A formal backdrop conveys professionalism and can be used for both individual and group shots. So it is important to consider the colors of the backdrop and how they will complement your clothing.

A neutral backdrop is usually the best option for a corporate headshot, as it will not distract from the subject. You may want to consider a white background or a gradient grey background. A simple wall in an office or conference room can also work well. Anything else will take away from the focus on the person in the photo. Also, consider your industry. If you are a real estate broker, you may want a background of the city you work in.
Health Care Headshot Backdrops
The backdrop should be professional and clean looking, in order to reflect the professionalism of the healthcare industry. It should also be neutral in color, so as not to distract from the headshot subject. And of course the backdrop should not be too busy or cluttered, as this can also be distracting.
Some great backdrop options for healthcare headshots include a plain white wall, a blank canvas, or even a simple green screen to be removed later during retouching.
Actor and Model Headshot Backdrops
To get the best backdrop actor headshots and models headshots, first, you have to make sure the backdrop reflects the tone and mood of the shoot. If you're going for a light and airy feel, then a white or light colored backdrop is ideal. If you're going for a more serious and dramatic look, then a dark colored backdrop will help to create that atmosphere.

LinkedIn Profile Photo Backdrops
When it comes to LinkedIn profile photos, consider using a backdrop that is simple and professional. A solid color or a simple pattern can be a good choice, as long as it is not too busy or distracting. Headshots taken outdoors can also be a good option, as long as the lighting is good and the background is not too cluttered.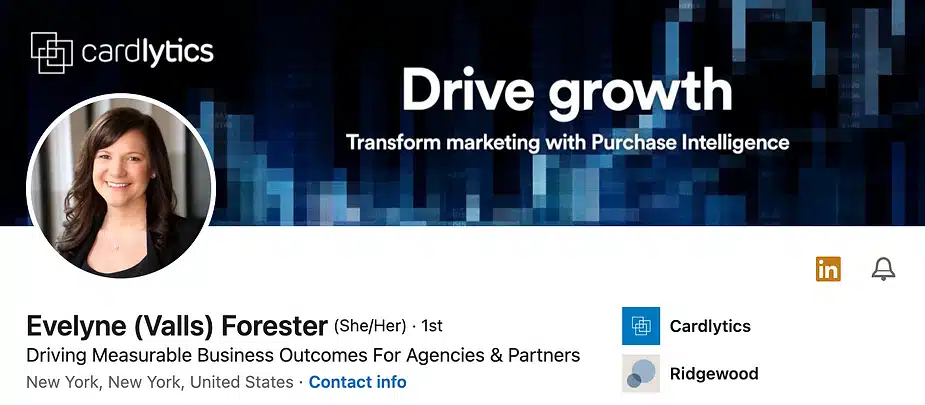 Personal Use Headshot Backdrops
You'll want to consider the colors in your backdrop and how they will complement your skin tone and wardrobe. And you'll also want to think about the texture of the backdrop – is it smooth or textured? Both can look great in headshots, but you'll want to make sure the texture of your backdrop works well with the overall look you're going for.
Remember that in personal use headshots, you can be more free in choosing what kind of backdrop you want. After all, you will ultimately decide where you will use it for.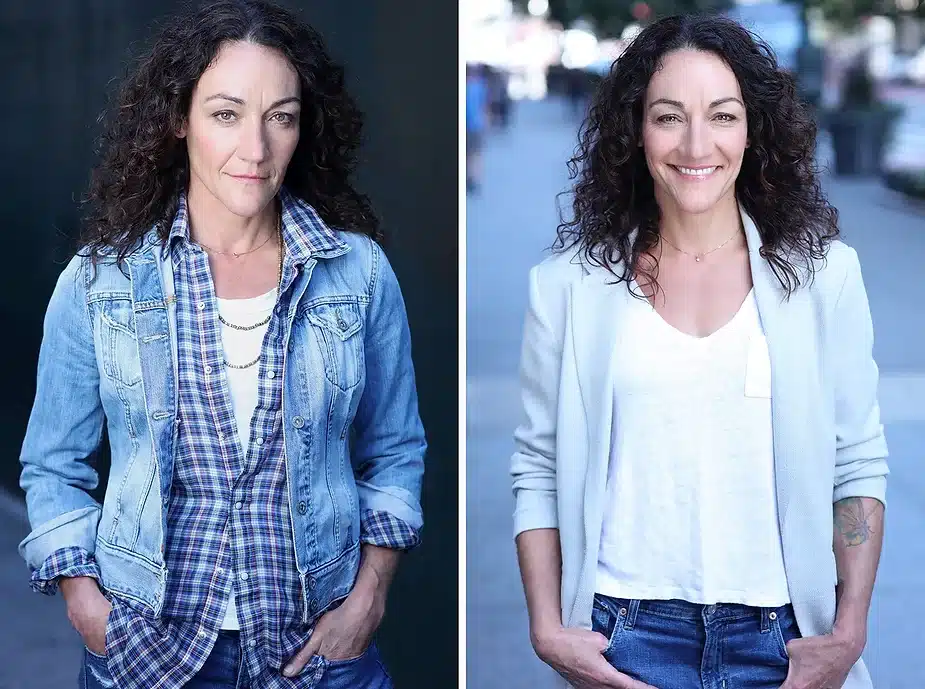 And in General, Remember These 5 Criteria
Once you know which kind of headshot backdrop you want based on your industry, you're almost all set! You just need to remember the 5 specific criteria listed below to help you better choose among styles within your industry.
1. Use Complementary Colors
The backdrop should be a color that is appropriate for the your skin tone, hair color, and wardrobe. A good rule of thumb is to choose a backdrop that is either the same color as your skin tone or a complementary color. This will also help you determine the best backdrop colors for headshots.
2. Suitable for Your Field of Work
The best backdrop for your headshot will be one that helps you convey the right image for your field of work. This has been extensively discussed above.
3. Clean and Subtle
When selecting a backdrop for headshots, it is important to choose one that is clean and subtle. This will help to ensure that the focus is on you, the person being photographed, and not on the background.
4. Shows Your Personality
Double back and see if the backdrop you chose really complements your personality and not just your field of work. Whether it's a simple, sophisticated, or fun background, it must show a glimpse of who you are.
5. High Quality
The best backdrops for headshots are those that meet the specific criteria for the shoot. You can always make sure you are meeting these standards by checking back in on your future employers. What type of headshots do their employees typically have?
Choose the Backdrop That Highlights You and Your Industry
There are many factors to consider when choosing the best backdrop for headshots. The most important thing is to make sure the backdrop complements your industry and the look you are trying to achieve. Pay attention to the colors, texture, and overall quality of the backdrop to ensure it is the best fit for you.