Pilot season is the time of year when major television networks, including broadcast and cable, cast for their new shows. If you want to get a role in one of these shows, it's important to make your mark in the competitive and ever-evolving pilot season. This guide offers a comprehensive look at what it takes to break into the industry, from taking acting classes to self-branding tips. With this guide, you'll be sure to level up in the game!
Prepare by Attending Acting Classes
Before you go on any auditions for roles, it's important to be prepared. One of the best things you can do to give your career an edge is to focus on honing your skills. Regularly attend acting classes or hire an acting coach that will help you sharpen your performance and delivery. Learn the basics and fundamentals of acting, so that when you go in for a role you're better equipped – and have fewer butterflies.
You'll also be seen at these events, where you can network with casting directors and even coaches and other influencers who will help get you connected to the right people.You can hone in on the nuances of becoming a successful actor and gain insight from industry professionals. Additionally, take this opportunity to get great feedback from the instructor which will no doubt help boost your confidence before the big pilot season audition!
Schedule a Free Consultation
Create an Impressive Résumé

An impressive résumé can make all the difference when looking for a role during pilot season. Make sure your résumé is up to date and easily accessible, as many casting directors will be searching for actors online.
Get the Right Headshots

The singular purpose of your acting headshot is to get auditions-it is the KEY to your success! If your headshots do not get you weekly auditions, your acting career goes nowhere.
The more auditions you get, the more "up-to-bats" you have to book a role – the more "up-to-bats, the more roles you will book. If you don't have an extensive resume, getting auditions depends exclusively on your headshots. The success of your acting career is equal to the power of your headshot. Remember that this is your calling card—your entrance into the business.
"Your Headshot gets the Audition. Your Talent gets the Role."
– Lev Gorn
Find an Agent or Manager

Landing the right role often comes down to having an agent who can help you to be seen by casting directors. While agents and managers don't guarantee you a job, they will be able to pitch you for auditions and actively submit you for roles that match your skillset. An agent or manager is also a great resource when it comes to getting insights on the industry and tips to bring your performance up to the next level. Be sure to do your research before signing with one, as there are reputable agents out there – make sure that yours fits your goals and aspirations.
To learn more about finding an agent and/or manager, check out my blog, "How to Sign with a Talent Agent or Manager : Take Your Acting Career to the Next Level."
Always Be Prepared for Auditions
Taking the time to prepare for an audition is the best way to make a good impression. Brush up on your lines, performances, monologues and songs so that you can show off your full range of talents. It's also important to stand out from other actors by showing off unique skills or abilities that will give you an edge over others. Make sure you are well rested before the audition and bring extra copies of your headshot and CV in case you need them.
Schedule a Free Consultation
Attend Auditions With Proper Etiquette
Even if you are a seasoned acting veteran, it's important to remember the proper etiquette for attending auditions. Be on time, but don't arrive too early. Remember to dress appropriately and have all sides or scripts printed out ahead of time so you can be prepared and professional when you meet with the casting directors. Finally, make sure to thank them for the opportunity and treat everyone you meet along the way with respect. Auditioning is a nerve-wracking process, but keeping your cool will go a long way in ensuring your success.
Establish a Solid Network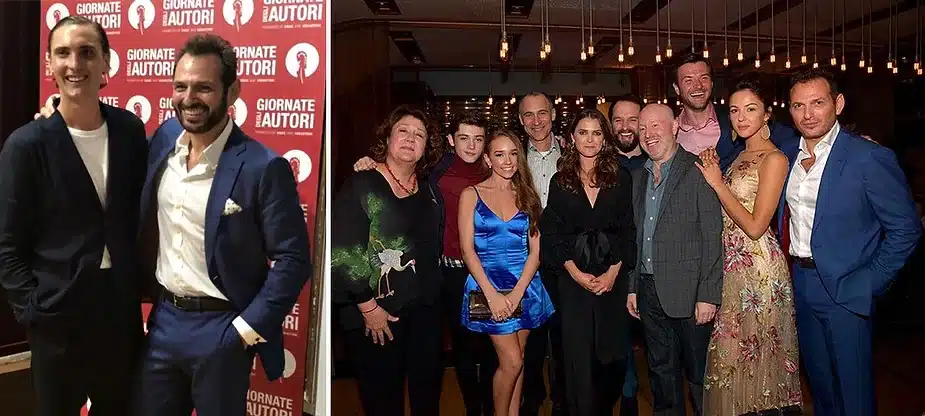 It's always beneficial to have a strong network or community of fellow actors, directors, and producers. Building relationships with those in the business can help you stay ahead of the game by hearing about open roles faster than the competition. You could even use the connections you make to collaborate on small projects or help promote each other to their respective networks. Having a support system in place will make all the difference when it comes time for a successful pilot season.
Network Your Way to Contacts and Coincidences
Don't wait for your agent to find the perfect role for you! Be active in networking your way to contacts and word of mouth. Take part in training workshops that connect you with experienced directors and casting agents, where you can chat and get noticed by the right people. Reach out to your peers on social media, as many big roles are sourced through cold messaging or happy coincidences. Follow casting agencies on Instagram, Twitter and Facebook for juicy leads on job opportunities.
Brand Yourself & Promote Your Work
When it comes to branding yourself as an actor, it's all about getting your name out there. Creating a website, blogging about experiences, and using social media platforms like Instagram or Twitter are all great ways to share your work and provide yourself with more exposure. Furthermore, attending events such as seminars or shows will get you in front of the people who can propel your acting career forward.
Schedule a Free Consultation
Book "The Pilot Season Headshot Package"
How do you break down an audition scene? How do you make your audition tape stand out from the other 50 self-tapes submitted for the same role? How do you book your first pilot?
The Pilot Season Headshot Package includes a Free Audition Mastery Coaching Session with Lev Gorn, in which you will learn the powerful audition tools he has used for the past 20 years to consistently book work in film and television.
Lev Gorn's career covers more than 50 films and tv series. He has worked on two Emmy-Award winning TV series, The Americans and the Wire. Lev is currently filming Apple Tv's For All Mankind and Starz Raising Kanan.
The Complete Pilot Season Headshot Package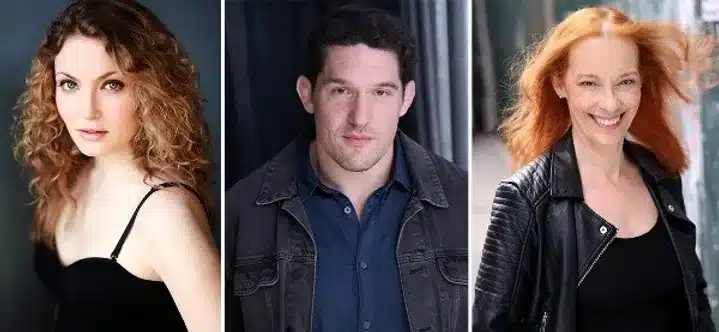 THREE wardrobe changes
THREE retouched headshots ($180 value)
Shoot outdoors or in my beautiful Midtown studio
UNLIMITED SHOOTING TIME
UNLIMITED high-resolution digital headshots
FREE 30 minute audition mastery coaching session with Lev
All images color-corrected and optimized within 24 hours
Link to your own private on-line gallery emailed 1 hour after the shoot
Preview photos during the shoot 100% satisfaction guarantee