GORNPHOTO is the leading specialist in corporate headshot photography, business headshots and actor headshots in NYC. From LinkedIN profile headshots and corporate group photos, to the ultimate CEO portrait, GORNPHOTO will translate your brand into powerful, professional headshots that will set you apart from the competition!
Top-rated, modern corporate headshots that capture your client's trust and boost your reputation. We offer in-studio or on-location business portraits in NYC by award-winning photographer Lev Gorn.

When your are choosing your wardrobe and overall "look" for corporate headshots consider the following:
Who is your audience and what is the message you want to send?
Where are you going to use your professional image? Your company website, LinkedIn, proposals, inter-company newsletters, Instagram, Facebook, on business cards and brochures? (Checkout 7 places to use your corporate headshots)
Dress for success! You are investing in your future. How do you want to be seen?
Wardrobe
A classic dark blue or gray suit paired with a light blue or white shirt is recommended for men. Women should opt for a fitted blazer with a camisole or an upscale blouse.
For a business casual look, skip the formal jacket and tie and opt for a dress shirt or blouse that is flattering to your skin tone. An understated suede jacket works extremely well and looks great in a photograph.
Don't pick any bold or distracting patterns. However, jewel and earth tones work well.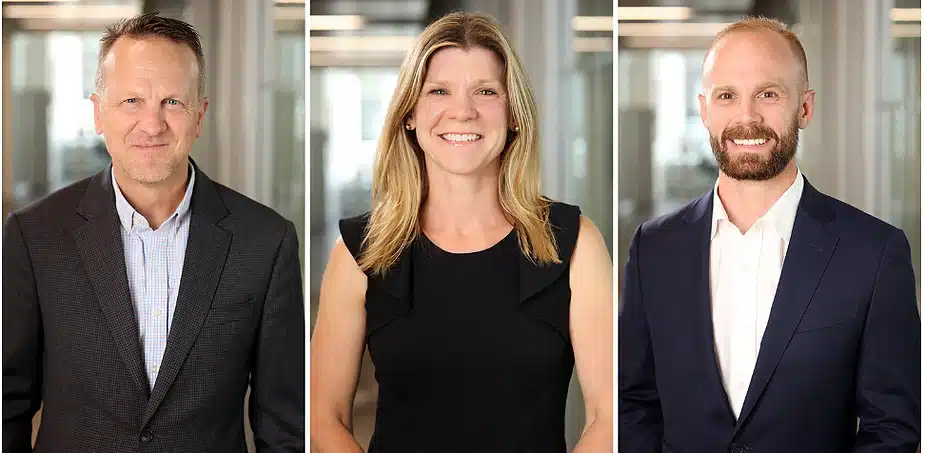 If you are planning on wearing the same clothes to the shoot that you wore on your commute and to work, make sure your outfit is still crisp and clean. Bring at least 3 options for each look in a garment bag to avoid wrinkling.
Schedule a Free Consultation
Jewelry & Accessories
Plan to accessorize. Keep necklaces and bracelets to a minimum, definitely have a selection of earrings from diamond studs to small hoops to pearls. Everything should add personality rather than make a fashion statement. Too many accessories will create an unnecessary distraction in the picture.
If you wear glasses and you want to wear them in the photo, make sure they have non-reflective lenses. Bring multiple pairs.

Makeup Prep
Women: Apply light concealer and eye makeup. I recommend strong mascara and base/primer for eyeshadow. If you did not book a professional makeup artist, avoid dramatic colors and sparkly or shimmery products and apply some translucent powder to eliminate shine. I recommend strong mascara to make your eyes pop and light tinted gloss for a natural lip.
That being said, a professional make-up/hair artist is the way to go. Just as you are booking a professional photographer, the same should apply to a make-up/hair artist.

Men: Arrive with clean, moisturized skin. The makeup artist will conceal any blemishes and skin imperfections. If you did not book a professional makeup artist, I recommend purchasing a concealer stick to cover any blemishes.
Checkout our full guide for insider makeup tips.
To avoid dark circles under the eyes, drink plenty of water beforehand and try to rest well the night before. Avoid drinking alcohol to ensure your face will not be puffy.
Schedule a Free Consultation
Hair
Women: Arrive "camera ready". If you want a professional hair style or don't have time to do it yourself, consider making an appointment at a blow-dry bar. However, to make life easier and for the shoot to go smoother, book the make-up/hair artist. It is an investment in yourself and your career.
Men: If you are going to get a haircut, get your cut a week ahead of your appointment. Don't experiment with a "new look". Stay focused on your career and getting the best professional pictures.

What to expect
When you arrive at the studio your wardrobe will be hung on a clothing rack. You'll have time to relax, listen to your favorite music, and have some water or a coffee.You and Lev will discuss your wardrobe options and together you'll make the best choices. Then, the make-up/hair artist will do their magic. After the hair and make-up is complete the shoot will start!